ABOUT US
This project is based on 4 acres of land in a small village in Ghana, West Africa. The village is called 'Dawurampong' and is situated in the Central Region between Accra (the capital city) and Cape Coast (the capital of the central region and a major tourist destination).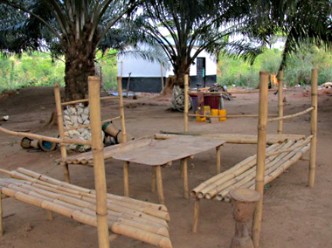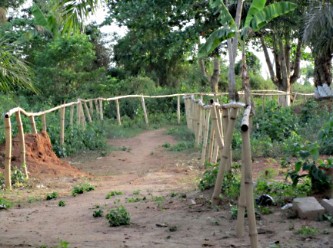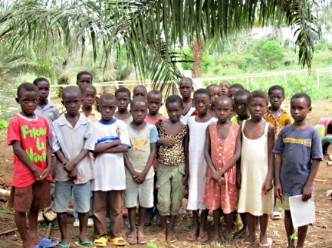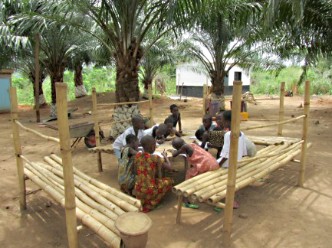 Dawurampong consists of around ten different rural villages, each of which are governed by separate chiefs as well as one district government representative. The housing is mostly traditional mud brick and there is real sense of traditional living and practices. The communities main source of income comes from farming and there is little else for locals to do in terms of employment. As a result many of the youth have little to do and unemployment rates are high. Many of them travel to Accra to seek employment, with little training or skills to offer prospective employers.
The Nkabom project was initiated by Appiah Annan, now an Australian resident who was born and grew up in Ghana. He always have had the vision of helping the local community to move forward and did this in many ways while living in Ghana, even when he had nothing himself. Appiah initiated Asanti Dance Theatre in 2003 to help the local artists work and express themselves as well as spread messages of peace, tolerance and understanding among all people. This project grew from a few artists living and training together on the beach, with nothing but the will to use the art to move forward, to an internationally recognised 15 piece drum and dance theatre company that worked with students, travellers, locals and the like. Asanti is still running in Ghana today and is helping the lives of many in the community.
On coming to Australia Appiah initiated Asanti here, this time with a more multicultural approach, working with both Ghanaians and Westerners to bring our cultures closer together. Asanti Australia draws upon the same values as its sister company in Ghana and is becoming known quickly in the Melbourne and Australian arts industry. You can see more about Asanti at www.asantidancetheatre.com
With both of these projects underway Appiah along with his wife, Belinda Annan, began thinking about how they could use their position in the Australian community to help the locals in Ghana who are struggling to get by each day. They drew on their knowledge of the arts, education and community cultural development and devised the structure of 'Nkabom'. Nkabom means togetherness in Fante (Appiah's local language) and it draws upon a very simple idea which is outlined in our mission statement;
The mission of the project is simple – to help people help themselves. This mission is what underpins all of the programs run at the Nkabom site and guides the concepts, development and implementation of each and every initiative. It aims to reduce poverty rates, spread awareness and support local enterprise.